Energion Direct: Buy 2 Get 1 Free Sale on APC Books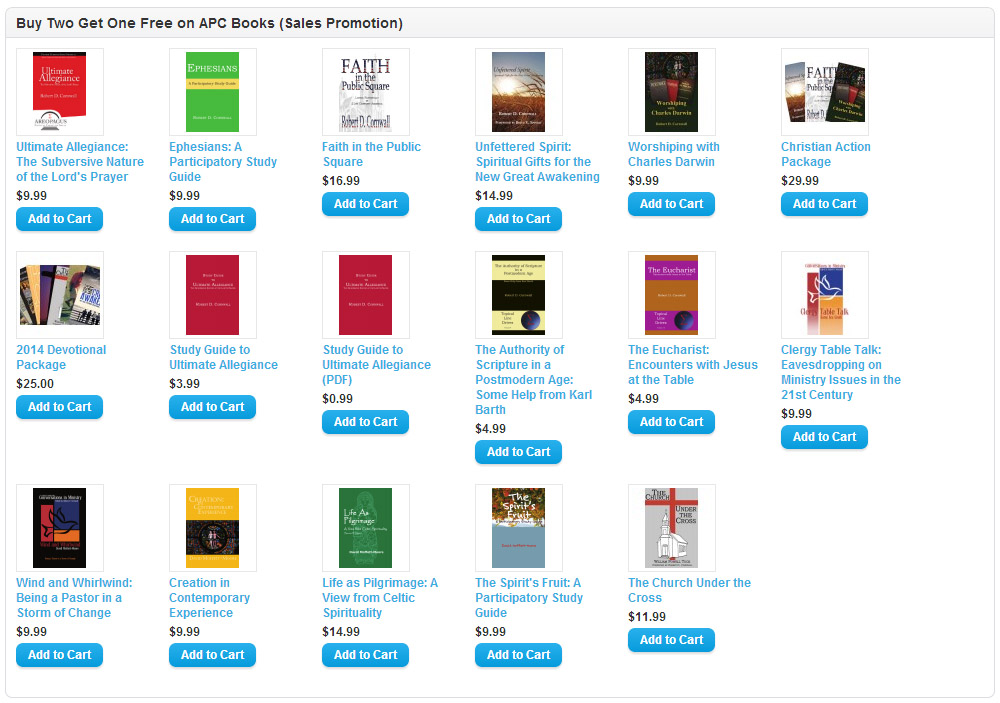 Energion Publications has an ongoing partnership with the Academy of Parish Clergy in producing two book series, as well as a number of books by authors who are APC members.
At the recent APC conference in Racine, Wisconsin we introduced the first book in a new APC series, Guides to Practical Ministry. It's titled Overcoming Sermon Block by William Powell Tuck. We're going to celebrate this new book release, by holding a buy 2 get 1 free sale on all of the APC series books and also all books by authors who are members of the Academy.
A buy 2 get 1 free sale is particularly appropriate for these titles, because almost all of them are designed for group study. Some are written especially for pastors and can be used as guides for colleague groups. Others are designed for small group study in churches and homes. As with all our sales, our quantity discounts still apply, so this sale can help you save a great deal of money on curriculum for your church or other study group.
The sale will last until June 30, 2014. Don't miss this opportunity.
We'll also be giving you an opportunity to hear from some of these authors, as we hold a Hangout on Air to discuss the release of William Powell Tuck's book Overcoming Sermon Block. Don't miss this opportunity to ask this experienced preacher and teacher questions about good preaching.